Nye Thompson
CKRBT 1.0 «The Seeker»

,

(2019)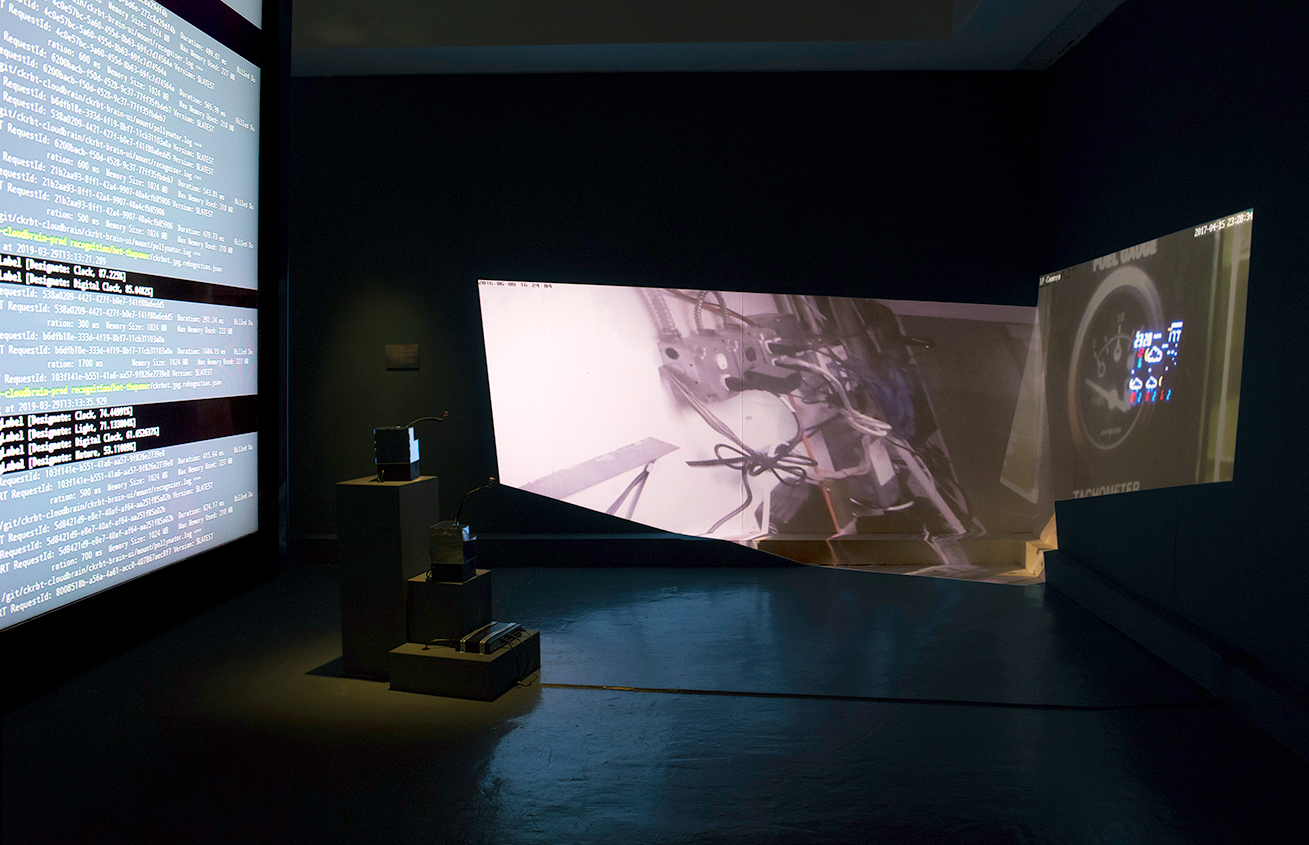 The CKRBT (pronounced see-ker-bot) Network is browsing the world. It watches and consumes images collected and fed to it by other feeder machines. CKRBTs are 'bots' with camera eyes and synthesised whispering voices. They are analysing what they see in realtime. They then verbalising their visions aloud to each other. Any thing, or person, entering the bots' field of vision will be similarly analysed, quantified, judged and labelled. The installation sets up a self-contained system where machines are performers, audience, content providers and commentators.
CKRBT is a new installation from Thompson's ongoing project The Seeker which explores the emergence of the machine gaze and the hidden virtual power structures behind it. The Seeker is a machinic entity - a proto-AI - that travels the world virtually looking through compromised surveillance cameras and using machine learning algorithms to describe what it sees.
This installation was first shown at Thompson's solo show CKRBT at Watermans Gallery in London.