Pekko Vasantola
Livestream

,

(2019)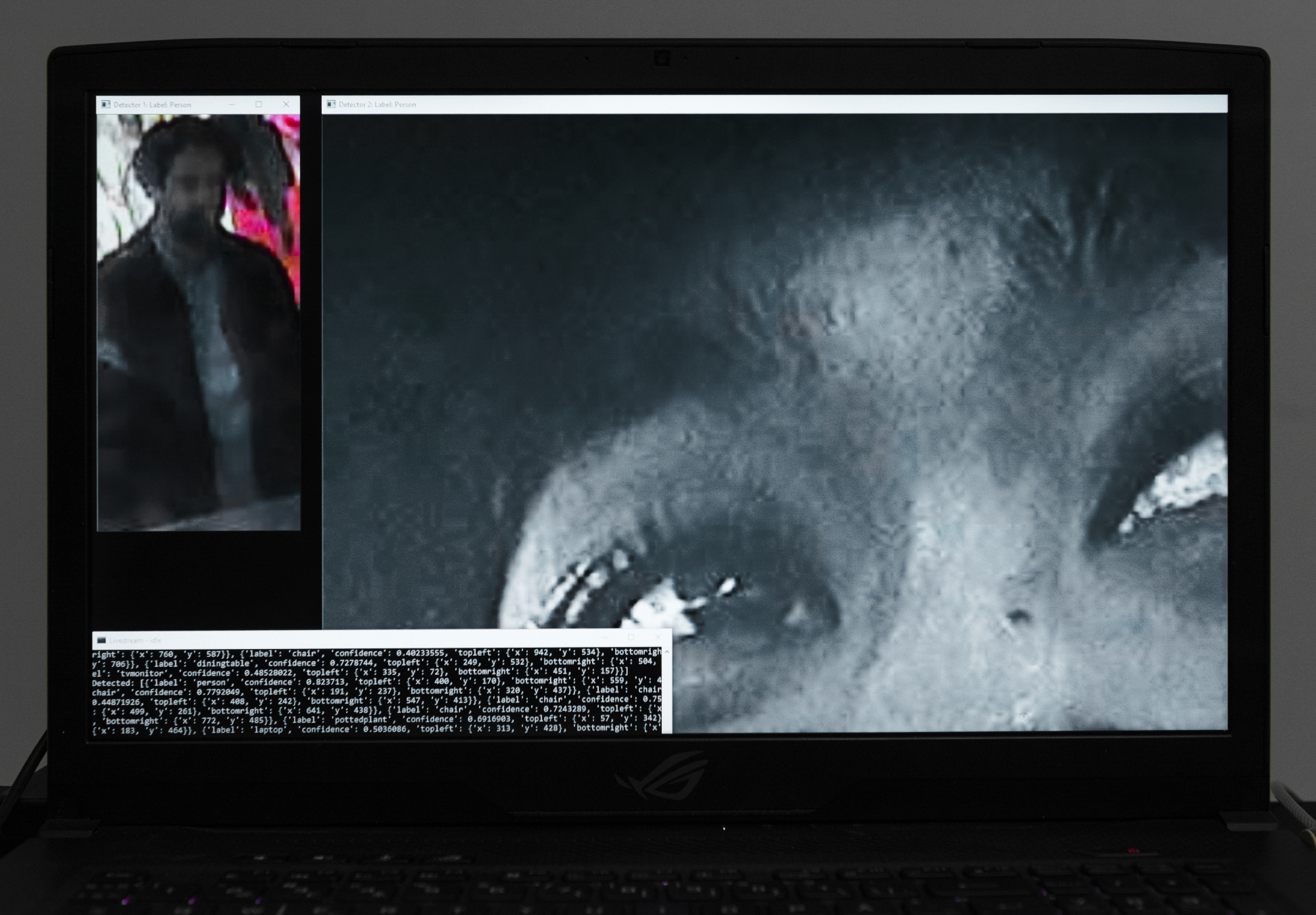 Livestream creates constantly changing virtual space which is generated by interconnected machines and networks. With computer vision as a technique and open internet connected cameras as a material, it peeks into human life as a spectator. The screen fills with live videos of random people picked from random places around the world. Livestream is a story where no one is in control and events occur randomly, affecting the whole. The story is happening at this very moment – and it is true.
IP cameras used in the work are located in all kinds of different places from offices and laboratories to streets and airfields. The work shows collection of unique moments around the globe, simultaneously creating a new machine-made moment for the viewer.
This is a video of two recorded clips of the real-time work. Clips were recorded 8.8.2019, on Thursday, between 4:12 pm and 4:34 pm (UTC +3:00).