Joanne Hastie
Market Stroll

,

(2019)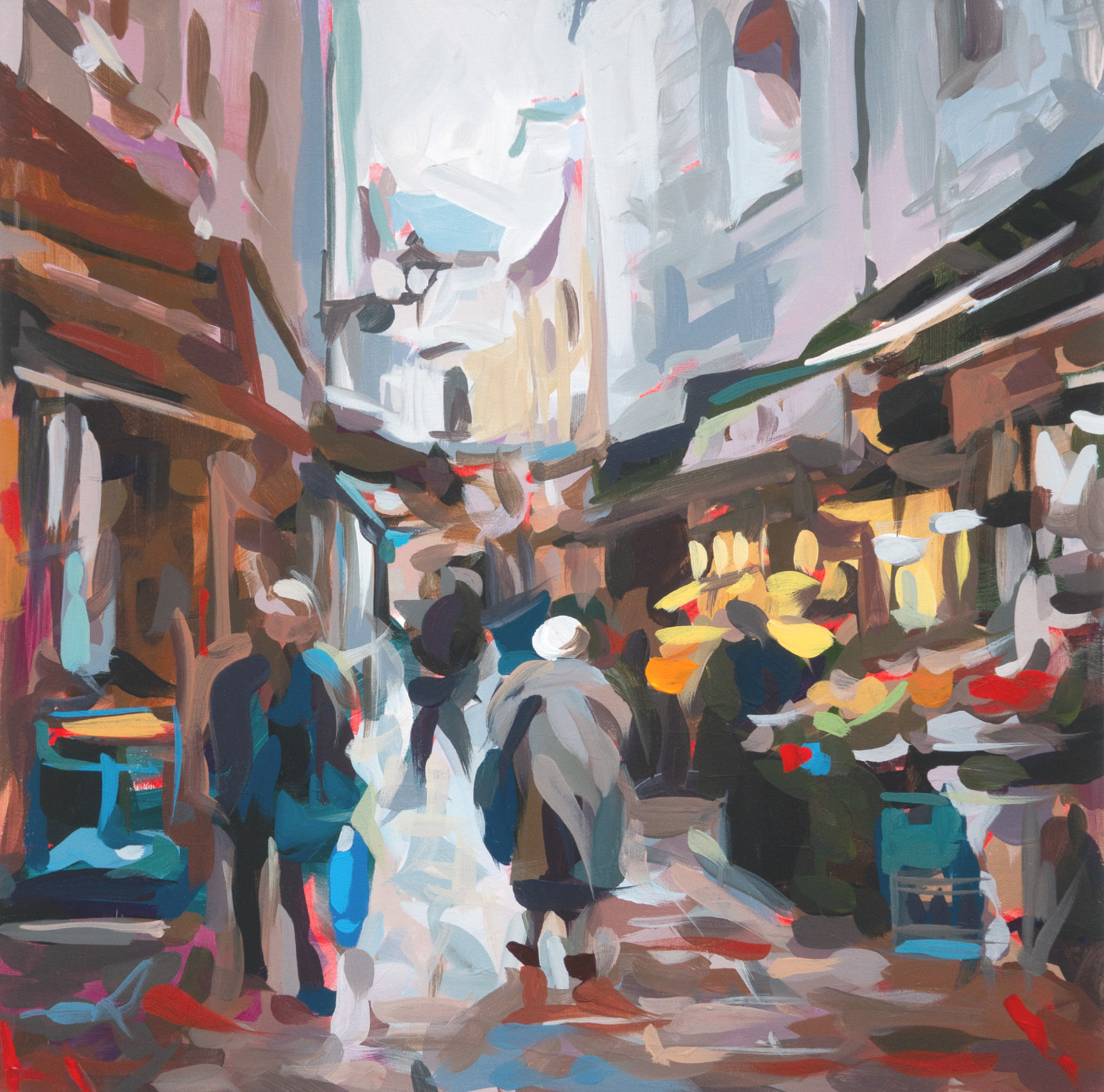 For the past decade I have painted cityscapes and landscapes. Recently I started learning machine learning tools and "Market Stroll" was one of the initial painting where I used a classifier and a cycleGAN to automate some of the most time consuming aspects of my existing art process.
As a city-scape painter, I collect reference photos from my travels and adventures. Over time I personally learn what images and scenes work best for my painting process.I take hundreds of photos not knowing what my future ideas will become a painting. It also leads to hard drives of photos that I have forgotten I took. I try to mentally sort through my memories trying to remember what photos I have that have that will lead to my next painting.
By training two algorithms (one was a classification GAN and one was a cycleGAN) on my existing paired paintings (reference photographs with paintings). I was able to sort through my folders of photographs and find images that are most similar to my existing paintings, I then applied a style filter to process them to look more like my paintings. With these two steps, I was able to spend more time in the studio painting rather than sifting through my photo archives and editing photos.
"Market Stroll" 24" x 24" on canvas was painted using the highest ranked processed/image results to be most like my existing paintings. I loved the colors and editing that the style-GAN added to the image,, which I then had fun mimicking in my hand painting. Painting from a GAN allows me to spend focused time reviewing the output results while I spend hours painting it.