Fear Filter

,

(2018)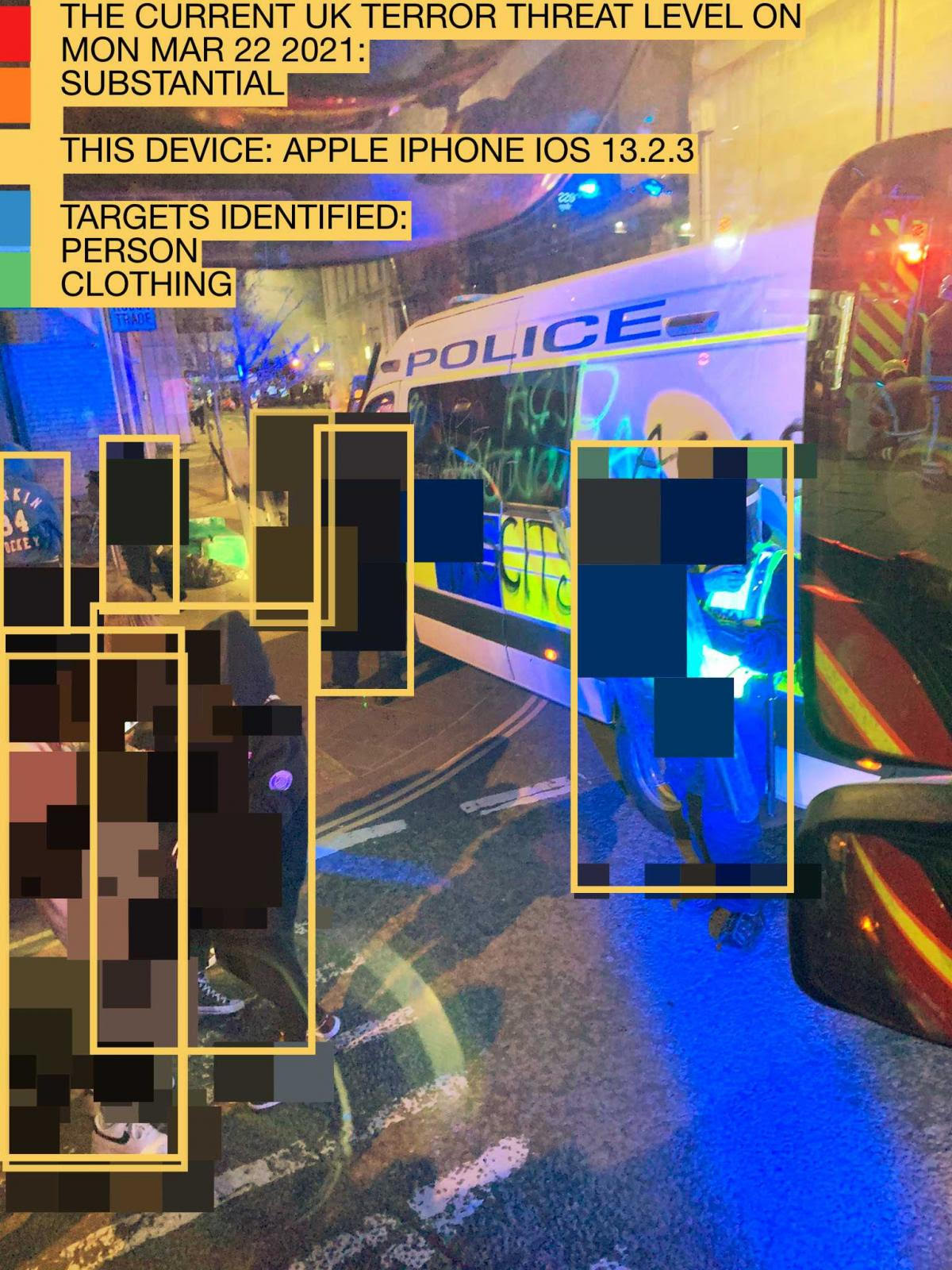 Fear Filter is a web & app-based photostream of user-generated photographs. Custom filters mobilise and visualise UK government Threat Levels, integrating MI5's live Threat Level data stream and machine vision object localisation. The Fear Filter web app allows users to create and post images that obscure depicted objects, in direct proportion to the severity of official Threat Levels.
The filtered photos make visible the invisible but omnipresent force of government security measures, situating them within a new regime of power that uses visibility and invisibility in wholly strategic, politically motivated ways.
This new era of power - characterised by the invisibility and secrecy of hidden wars, extraordinary rendition and covert drone strikes - paradoxically also deploys hyper-visible heightened security measures.
Rather than being subjected to controls which limit and shape our personal freedoms, Fear Filter refunctions official threat levels, turning them into a source of play and a spontaneous collective performance of public image-making.
Back To The Gallery