Brightly-Lit Stool, Four-eyed Cat, AV-2020-U-70

,

(2020)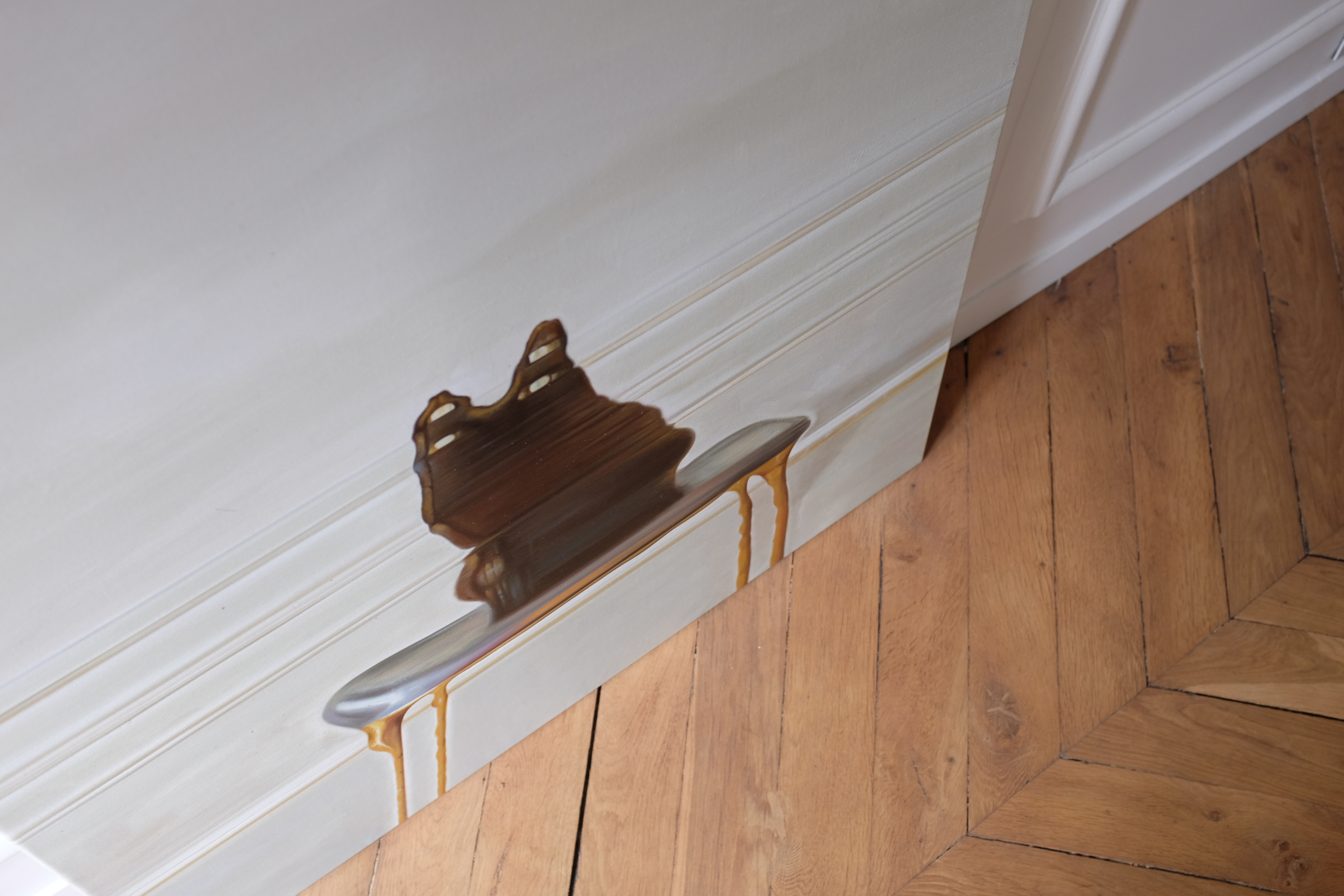 aurèce vettier is a French collective launched by artist and engineer Paul Mouginot in 2019.
We aim at understanding how relevant and meaningful interactions with machines and algorithms can be achieved, in order to push the boundaries of creative processes
The works of aurèce vettier are the result of a number of back and forth trips between the "real" space in which we exist, where we can draw, paint, sculpt, break, erase; and the "data" space, where we can play with more dimensions than we as humans can cope with.
In this virtual space, which can involve Artificial Intelligence (AI) algorithms or heavy mathematical processing, we expand the possibilities, explore new forms that we can project back in reality.
Brightly-Lit Stool, Four-eyed Cat (AV-2020-U-70) could be called a "painting/technology" as its creation involves many steps and services, just like interconnected APIs.
One afternoon, as my cat was standing on a stool, we were calmly glancing at each other. I took many photographs of him gathering fascinating and diverse aspects of his multiple faces. Using well known GAN algorithms, I used this personal dataset to generate thousands of potential cats, sometimes distorted, yet all sitting on the stool. In this raw material, I found a perfect image, perhaps with four eyes, yet himself nonetheless.
I then worked with a Chinese craftsman called Jack Lee. Together, at the price of a dense epistolary relationship, we turn GAN-generated images into large-scale oil paintings.
The result is this oil on canvas measuring 120 cm x 95 cm, that won the 3rd Prize at the AIA Gallery Awards in South Korea in 2020 .
This piece is a good example of my practice, as I believe that what is generated by AI and algorithms should not be seen as finished works and shown as such, but rather as raw materials expanding our conceptual possibilities.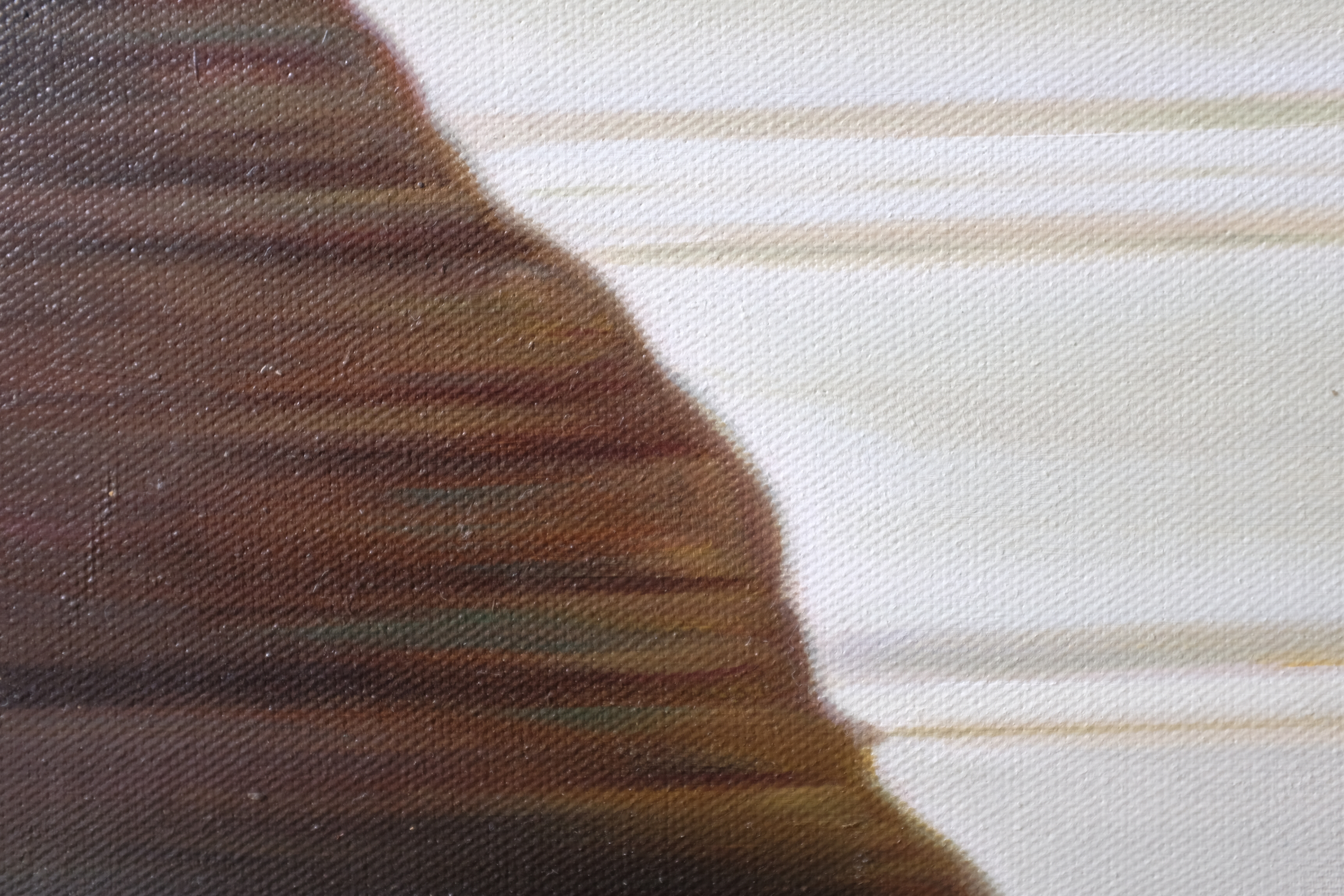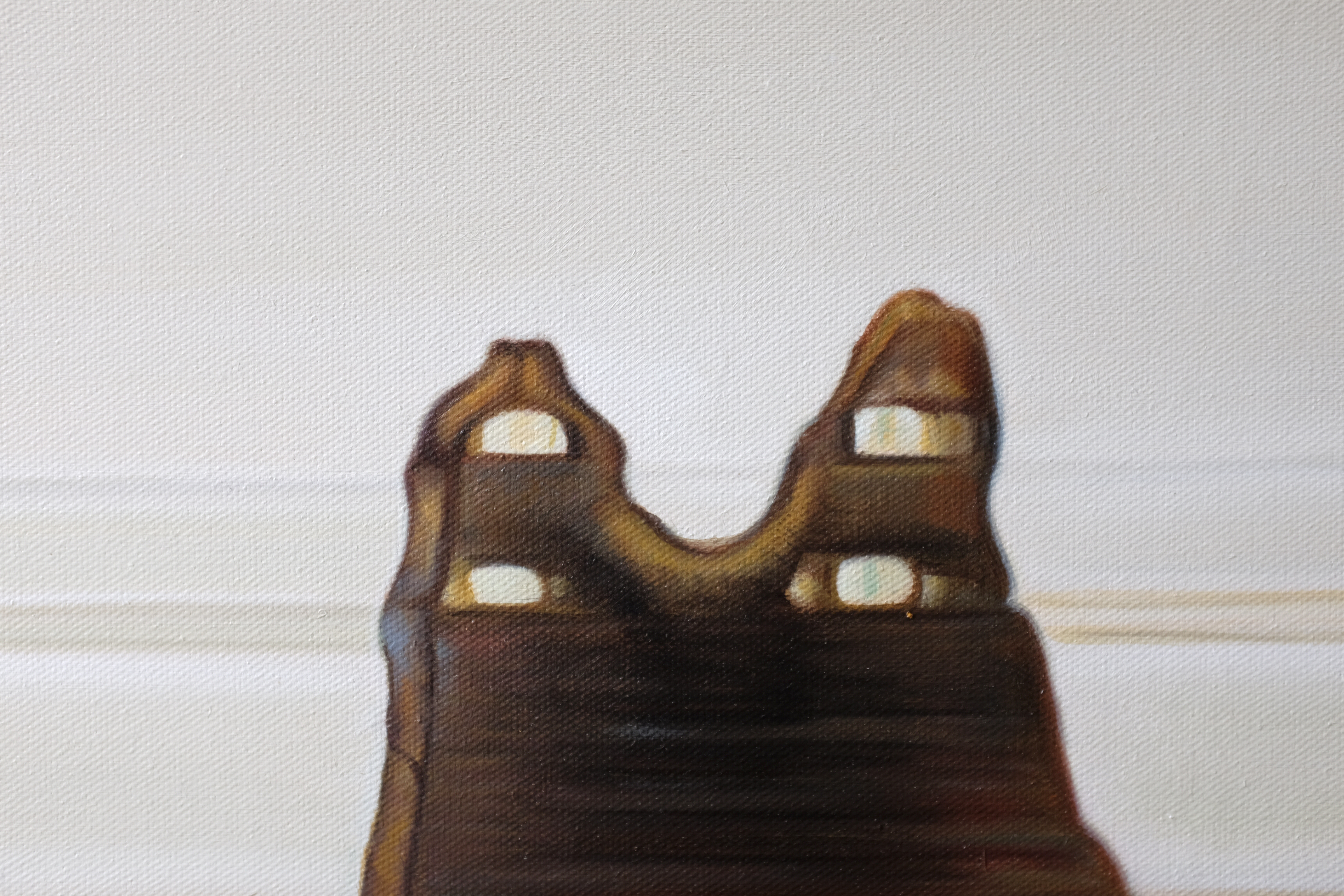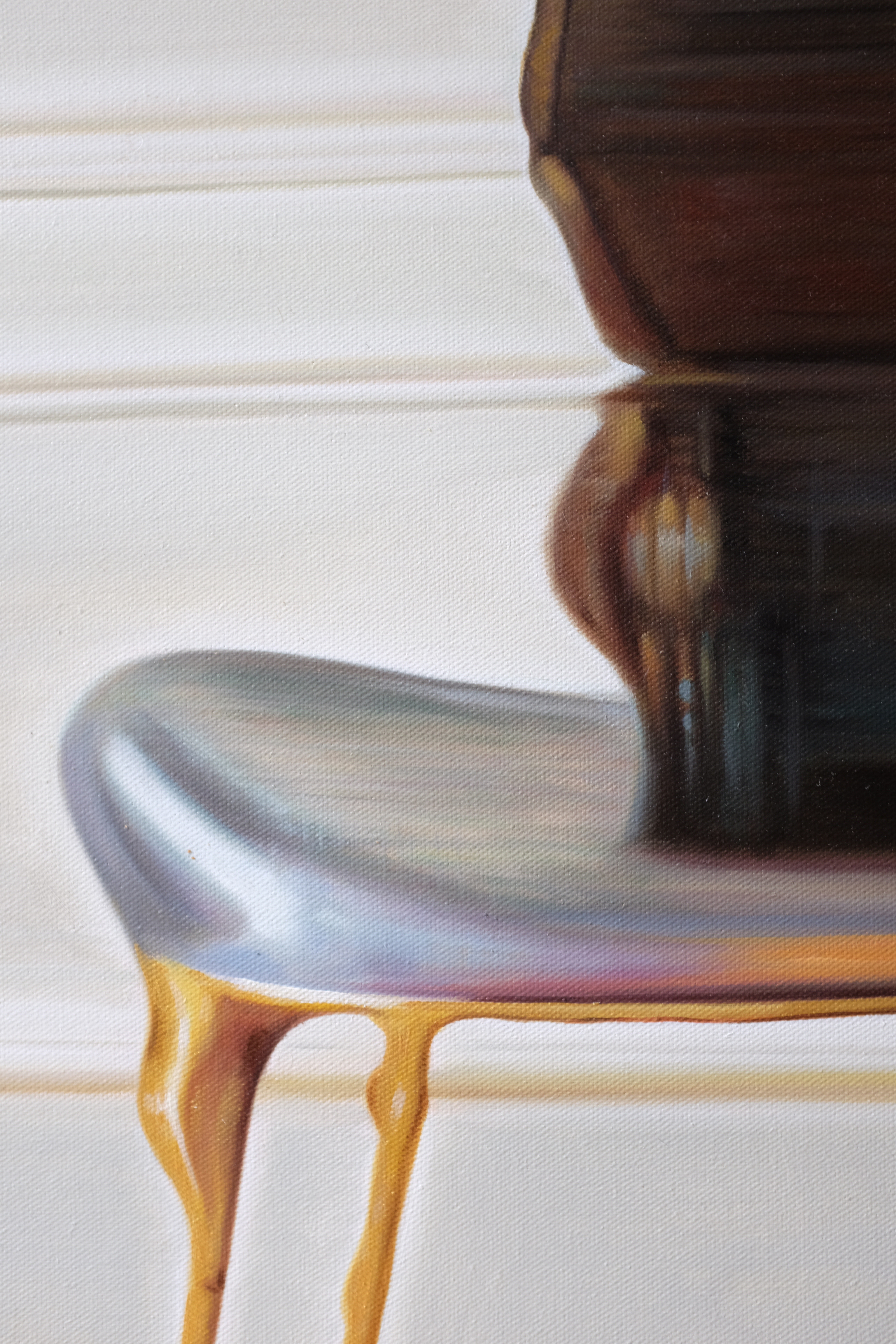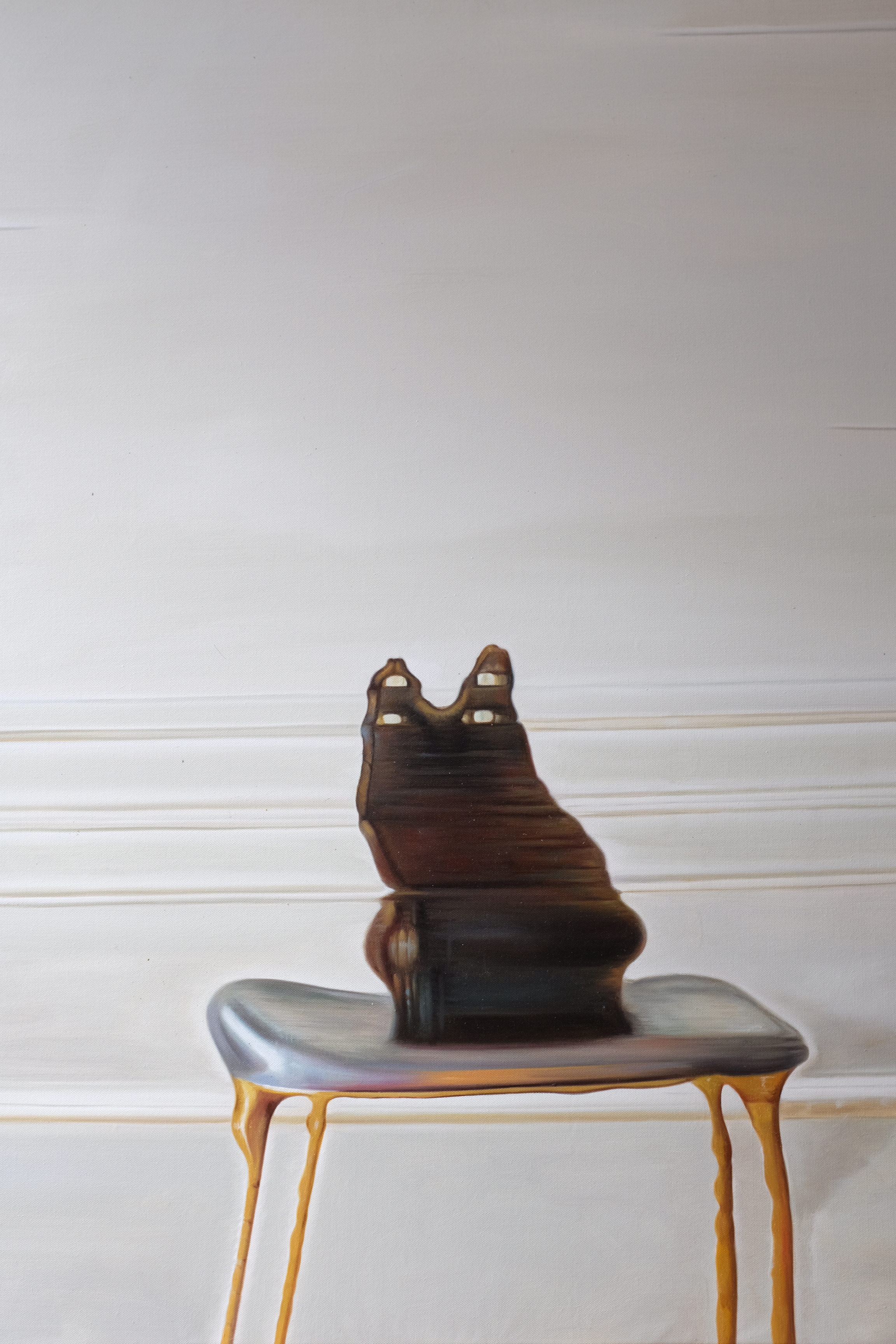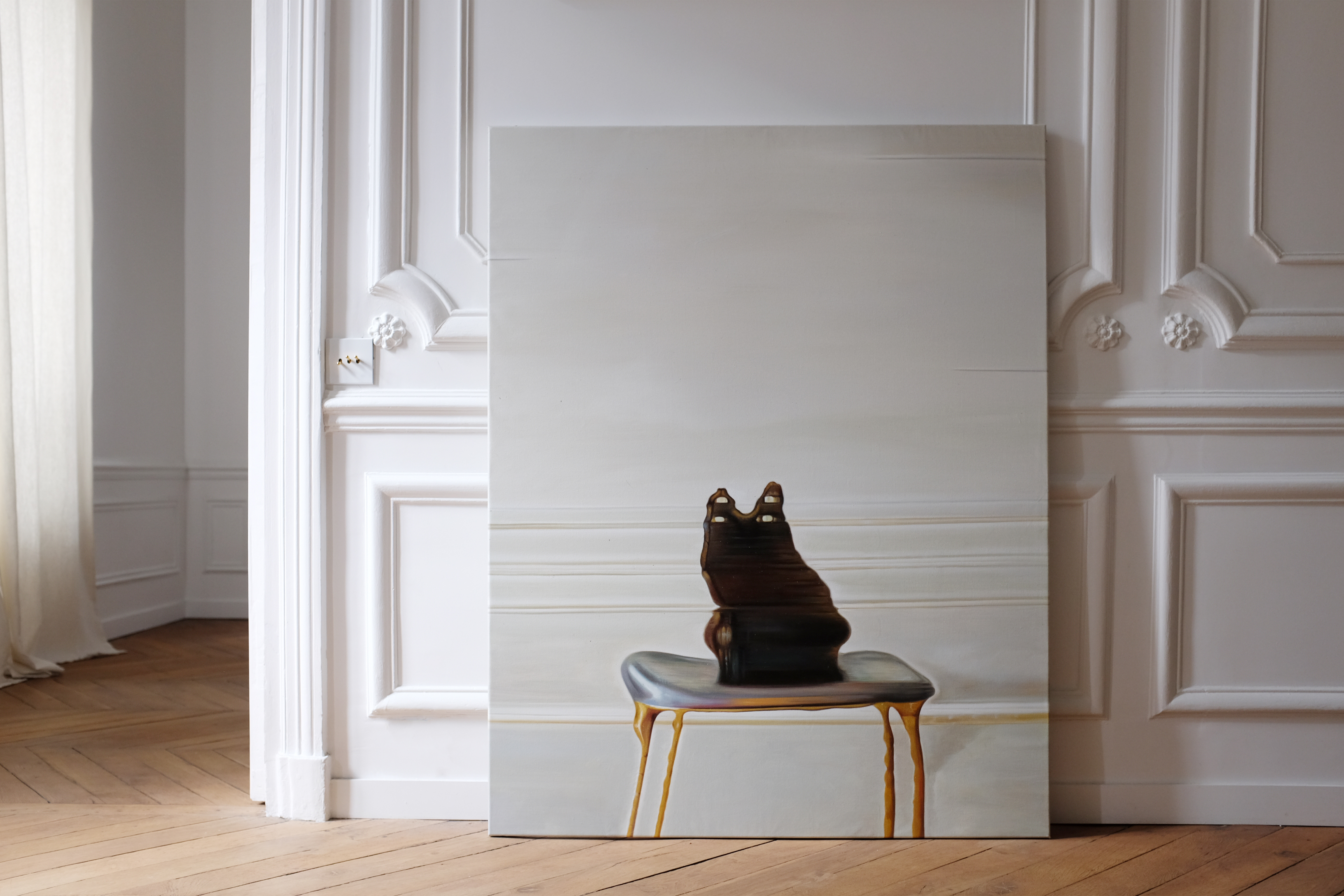 Back To The Gallery