Paint Your Face Away

,

(2020)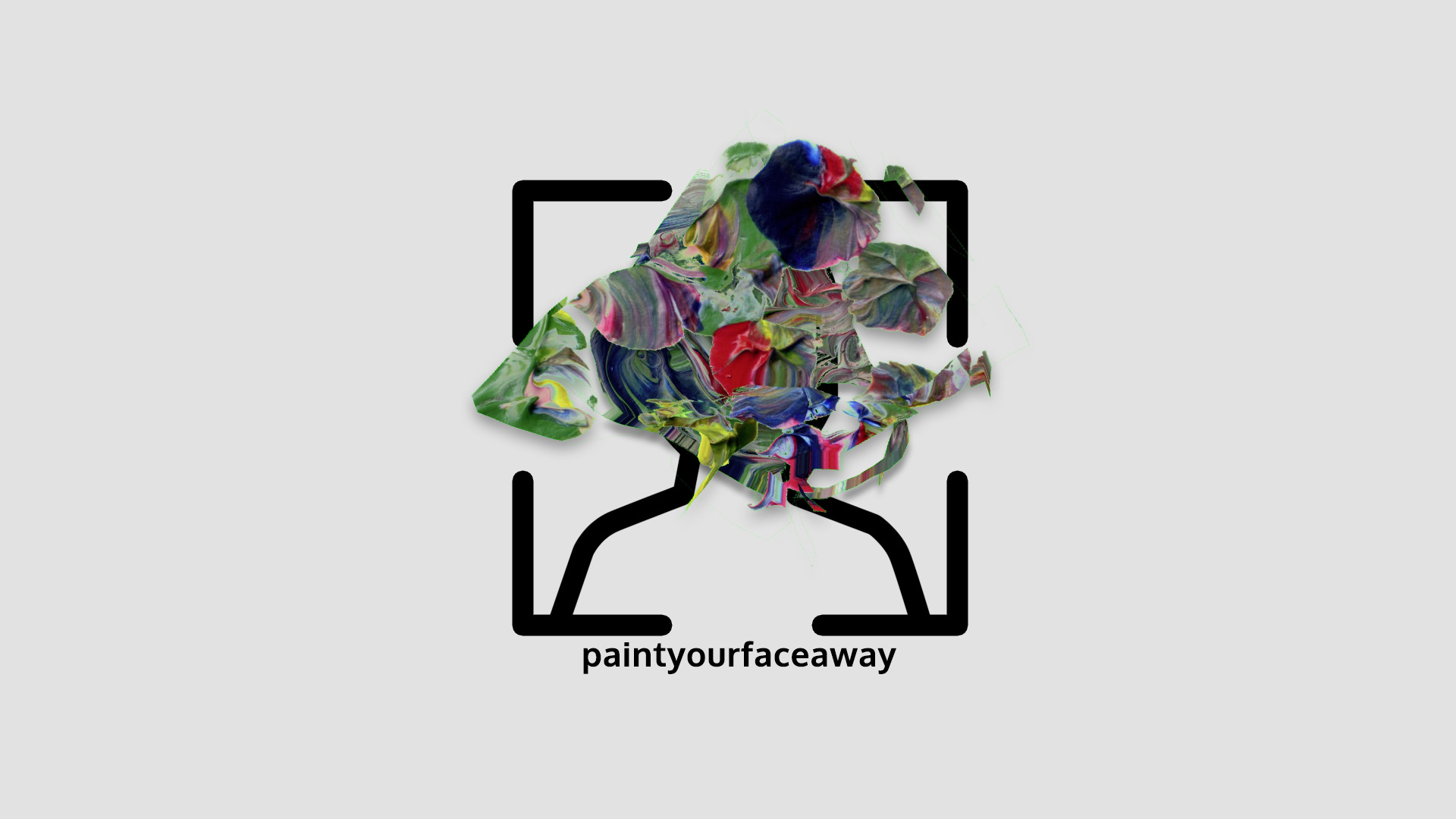 Paint Your Face Away (2020/2021) is an art project that critically responds to the issues of privacy and surveillance concerning the biometric data economy of faces online. The project develops and makes accessible to the public a browser-based application of an online interactive face painter that creates portrait pictures that can resist the technology and operation of face scraping. Online, people's faces can be scraped (collected) to train facial recognition systems and identify the individuals.
On the painter, participants are asked to digitally paint over an image of their face until no face is found in it by a face detection system. The archive section of the website provides a growing database of self-portraits by participants. The portraits can obfuscate surveillance systems that use facial recognition where the subject's facial biometrics may be creatively erased or rendered useless as legitimate data by the digital paint.
The original version of the painter was commissioned by and co-produced with Fotomuseum Winterthur in 2020. Production support: Alejandro Daniel Ball from Agorama, Ashwin D'Cruz, Tobias Stenberg. Research advice: Agorama, Simon Crowe, Alexander Fefegha, Marco De MuTiis.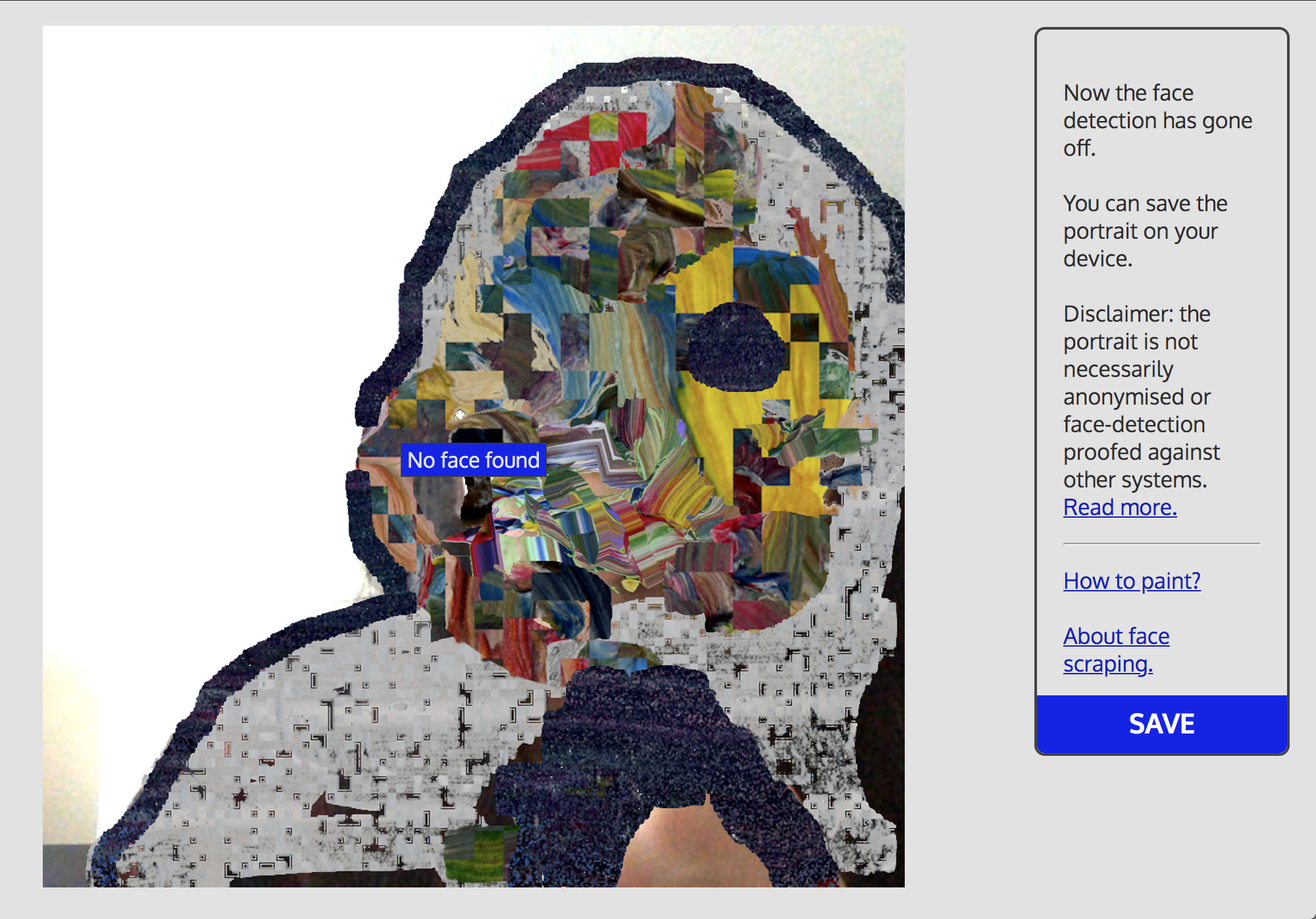 Back To The Gallery